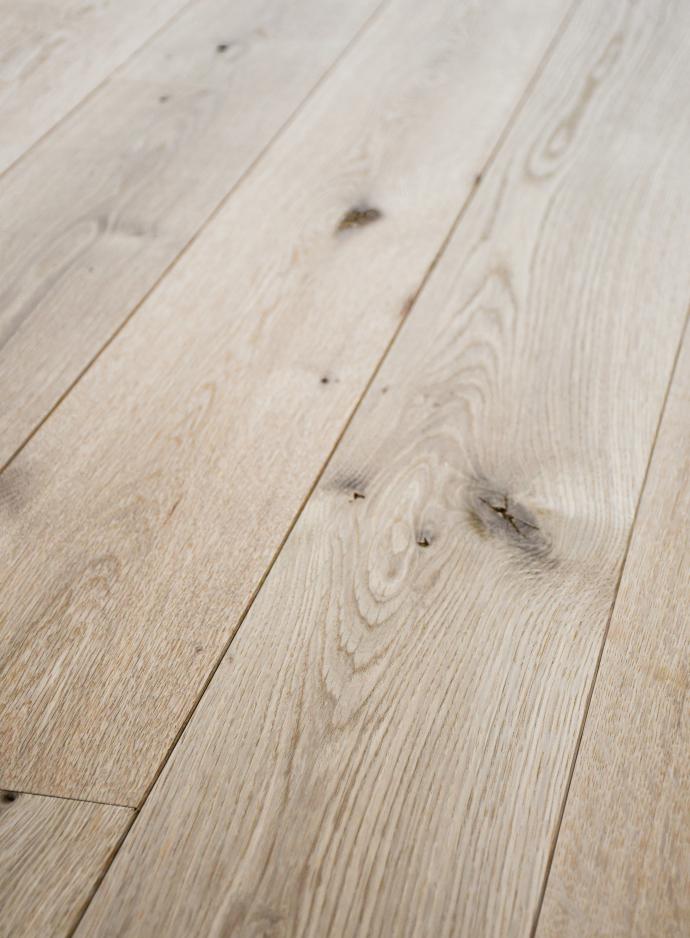 Recently Pioneer Millworks partnered with celebrated interior designer David Senise to create our new Natural Expressions Collection, a wide plank designer flooring collection made with our sustainably harvested FSC® Certified Casual White Oak that gives any space an organic flow by allowing each board to express a variety of wood grain patterns.
We caught up with Alex Monachino, Subject Matter Expert (SME) for Products & Acquisitions with over 20 years' experience here at Pioneer Millworks to learn more about why using Casual White Oak makes this collection so unique.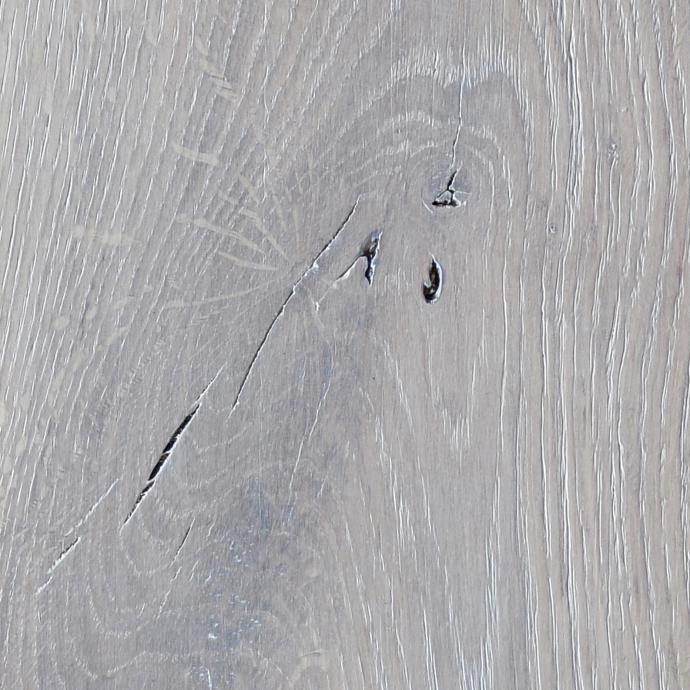 Q: What kind of White Oak is used in the Natural Expressions Collection and where does it come from?
A: For this collection we exclusively use White Oak that is sourced domestically from the Appalachian region of the United States, mainly from Pennsylvania. Our preferred vendor is actually one of the first forestry vendors to receive an FSC® (Forest Stewardship Council) Certification in Pennsylvania. As a conscientious family-run business, they were a very early supporter of the FSC® and continue to champion that approach to responsible harvesting of timber through forest management.

For the Natural Expressions Collection, we are also bringing in much wider White Oak boards than we normally use to achieve the European style 8" width. We call the grade of White Oak used in this collection "casual" meaning that it is processed in a highly efficient manner that maximizes character while also minimizing waste during the production process.

We wanted to distinguish this designer collection from some of our other White Oak products by embracing the wide plank format, and the casual grade was the best way to really achieve that sustainably. Some other wide face Oak flooring that is out there in the marketplace comes from timbers that are cut and sorted to minimize some of the character elements and give a more uniform appearance, unfortunately this creates a tremendous amount of waste in the process, especially at a wider width.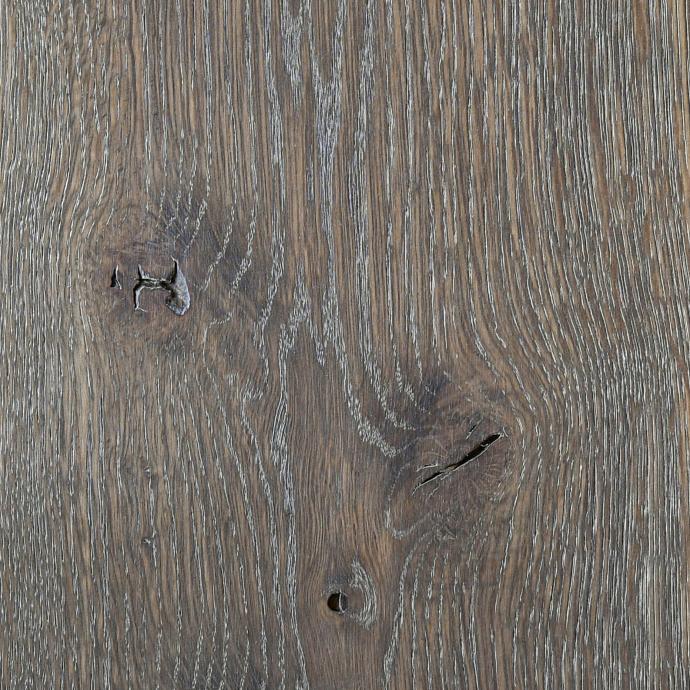 Q: How well does Casual White Oak work as a base for the different colors and finishes used in this collection?
A: The natural character of our Casual White Oak responds to the colors and finishes we are using for this collection in a wonderful way. Featuring such a wide range of colors and tones in a single collection is difficult to achieve, but using this grade of Oak as a base material to convey these colors works really well. From the light colors to the dark, the range of character, interest, and visually dynamic grain patters are fully expressed no matter which one of our Natural Expressions Collection colors you choose.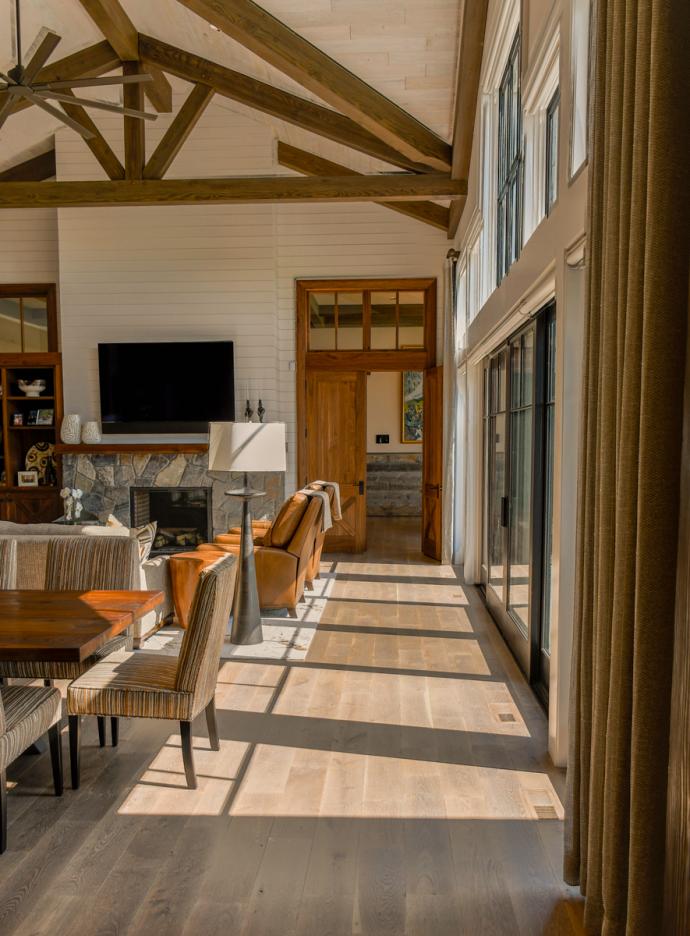 Q: How is the Natural Expressions Collection going to be sampled?
A: In terms of sampling, the challenge designers, homeowners, and architects are going to face with this collection is envisioning the depth of grain and character the flooring will express once it is installed. Our standard samples will be an accurate representation of color and finish, but it is very difficult to capture how dynamic the Natural Expressions Collection is at that scale. Standard samples will be 5" width to reduce waste and packaging, but once a material is specified for a project the best thing a customer can do is to reach out to one of our sales team and request a larger custom sample set that will be the full 8" width and include a few boards that can more accurately show a greater range of character the Casual White Oak offers.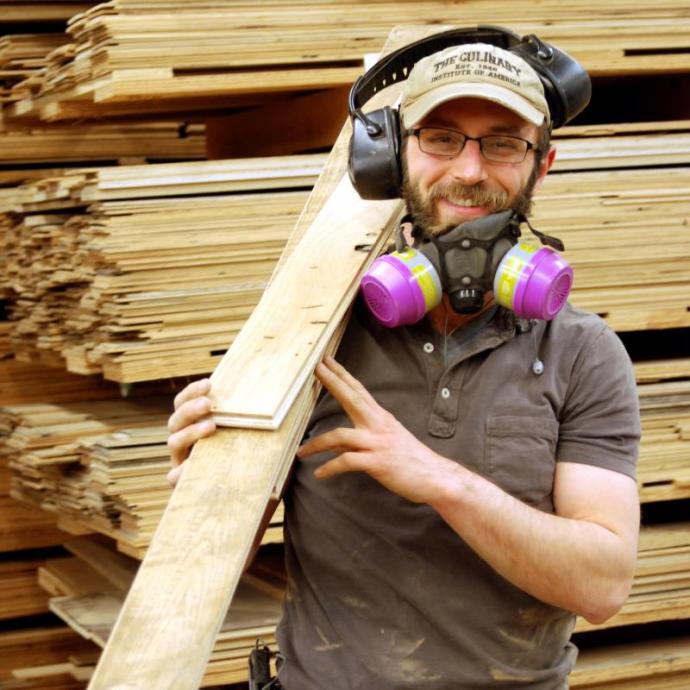 About:
Alex has worked many positions within Pioneer Millworks: from denailing, to samples, to acquisitions to estimating. Currently he functions as a sort of liaison between the sales, marketing, production, and acquisition teams. When not at home playing Minecraft with his 8-year-old son Charley, Alex sweats on the racquetball court and treats himself to cheap whiskey and top shelf coffee.
More about the Natural Expressions Collection:
Made with our sustainably harvested FSC® Certified Casual White Oak, the Natural Expressions Collection utilizes an 8" wide plank format and an all-natural UV Cured Hard-Wax oil finish, giving any space an organic flow by allowing each board to express a variety of wood grain patterns.
See the whole collection:  - NATURAL EXPRESSIONS COLLECTION | Pioneer Millworks
Related Content:
The Natural Expressions Collection – Why Engineered Flooring Q&A | Pioneermillworks
The Natural Expressions Collection – Project Q&A | Pioneermillworks
The Natural Expressions Collection – Custom Finish Q&A | Pioneermillworks
The Soul of our Craft: An expert Q&A | Pioneermillworks